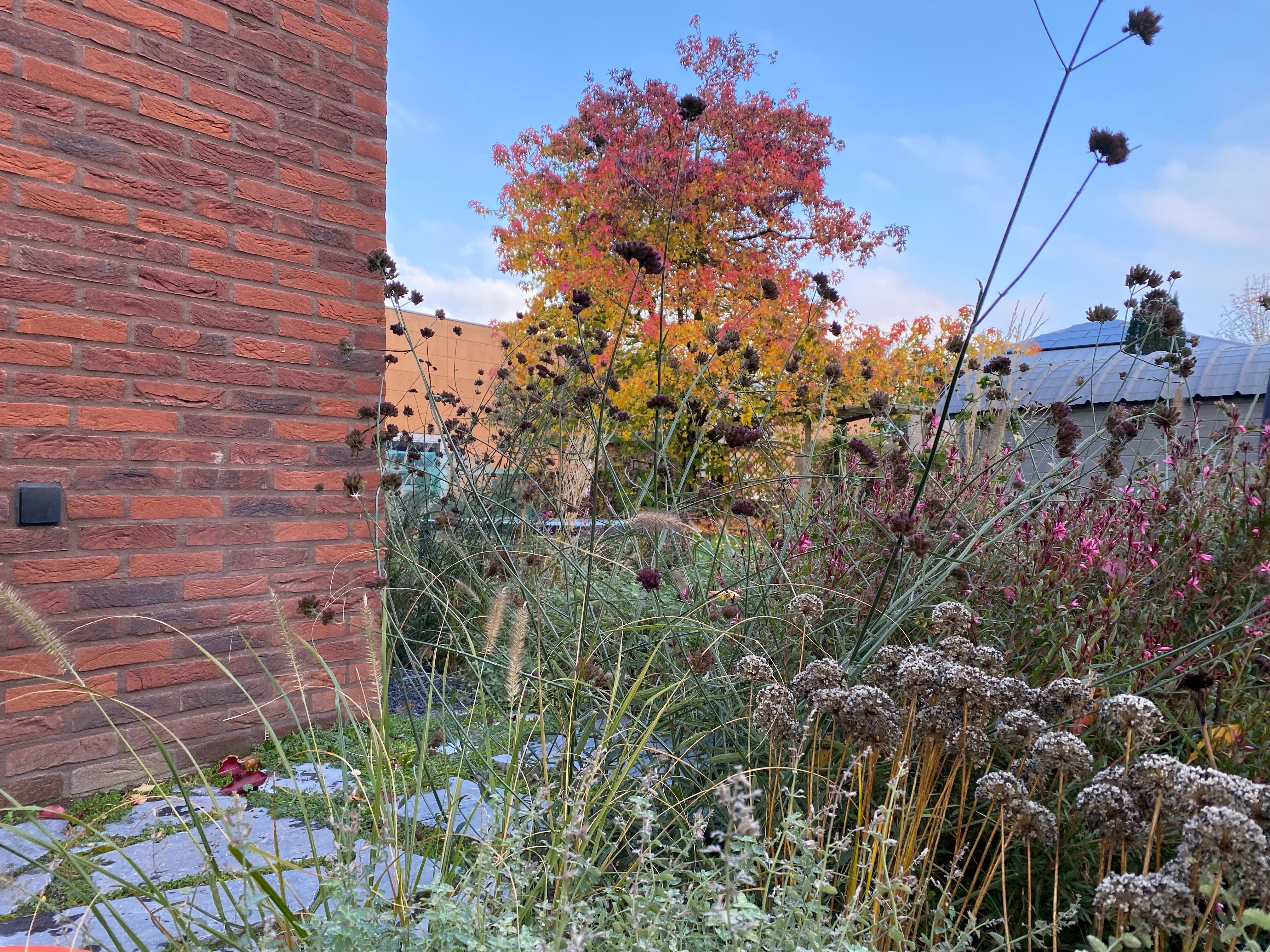 projects


FLORAL FAMILY
125m2
from sun to shade
2320 Hoogstraten

Hardscape: Groenpunt




This eco-friendly house was in need of an equal friendly garden for family, friends and off course for the local fauna. The garden is divided in different areas to sit, play, entertain and each with their own atmosphere. The flagstone terrace along side the house has the most shade and is yet to be planted. But a big border with sunloving plants connects the shady terrace with a big terrace in thermowood to wine and dine.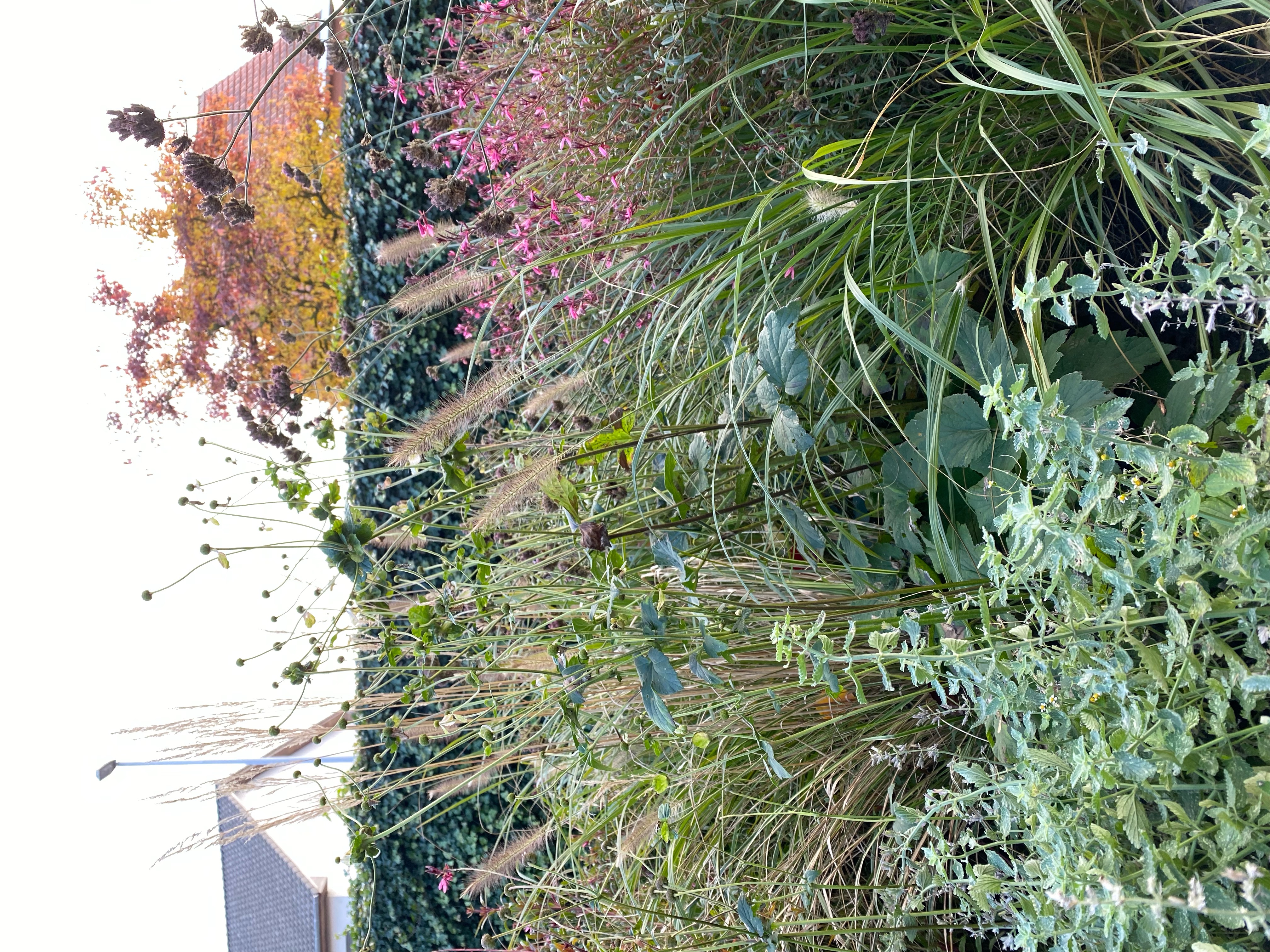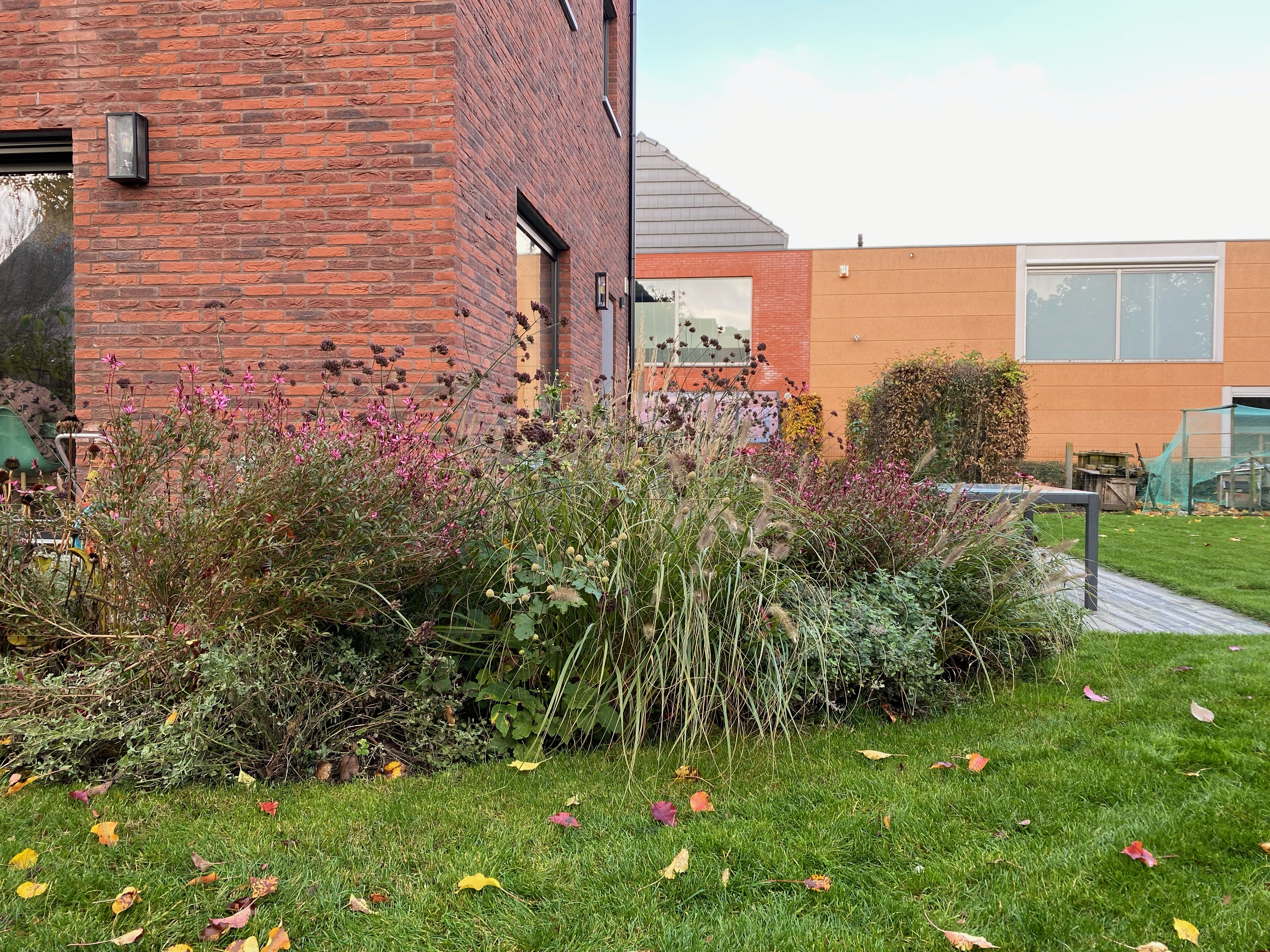 Equisetum arvense (heermoes) is unfortunately thriving in the front garden so a thick black plastic covered with bark must prevent it from growing and spreading. Therefor only a very smal part was planted.

A Magnolia tree has found it's place already in the front garden, growing slowly to become the family tree of this house. It still needs a lot of steps to complete the garden but I'm looking forward to each of them.