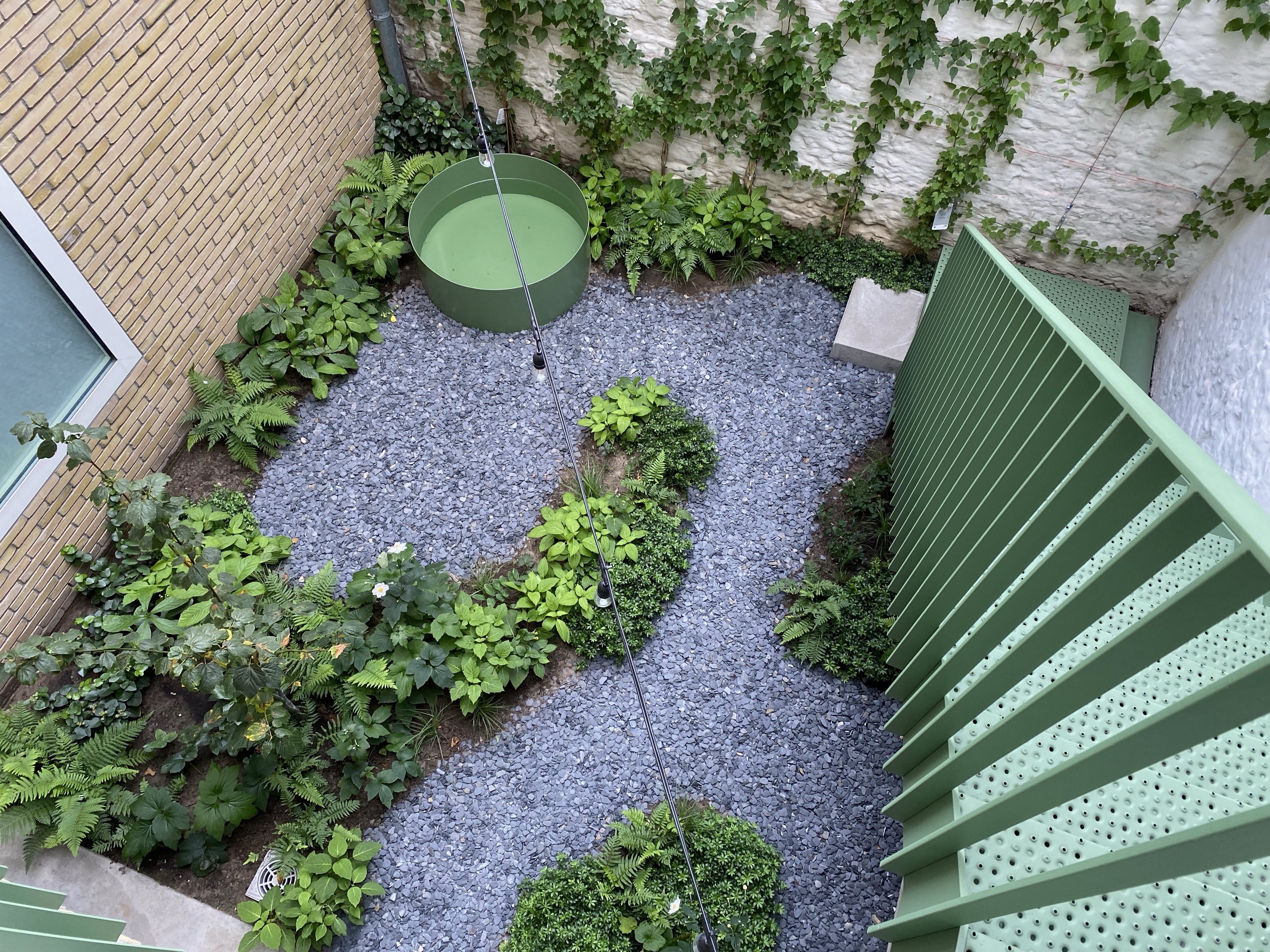 projects


TEXTURE MADNESS
25m2
almost all shade
2600 Berchem

Landscape construction: Groenpunt




This very small garden tucked away behind a carport is the entrance to the owners front door (up the green stairs). Not only do they pass it several times a day, they also want to make use of it during summer time when it's too hot on their rooftop terrace. All in a lush green jungle/woodland vibe.
A water feature custom made for this garden will reflect the sky and hopefully attract some birds to come and drink/rest. Or on a hot smmer day you can simply pull up a chair and dip your feet in or relax in the shade of the multi-stemmed Acer pensylvanicum.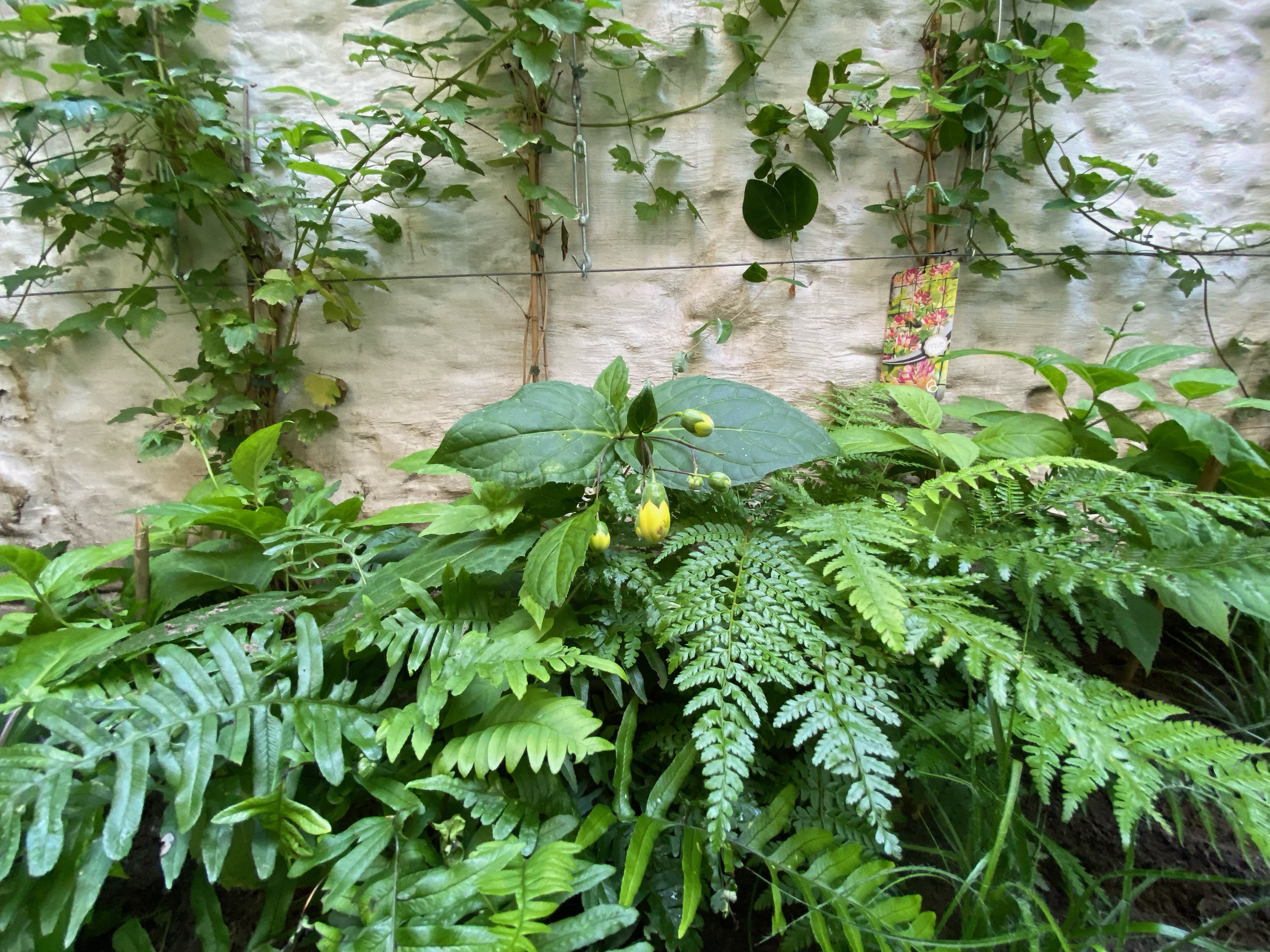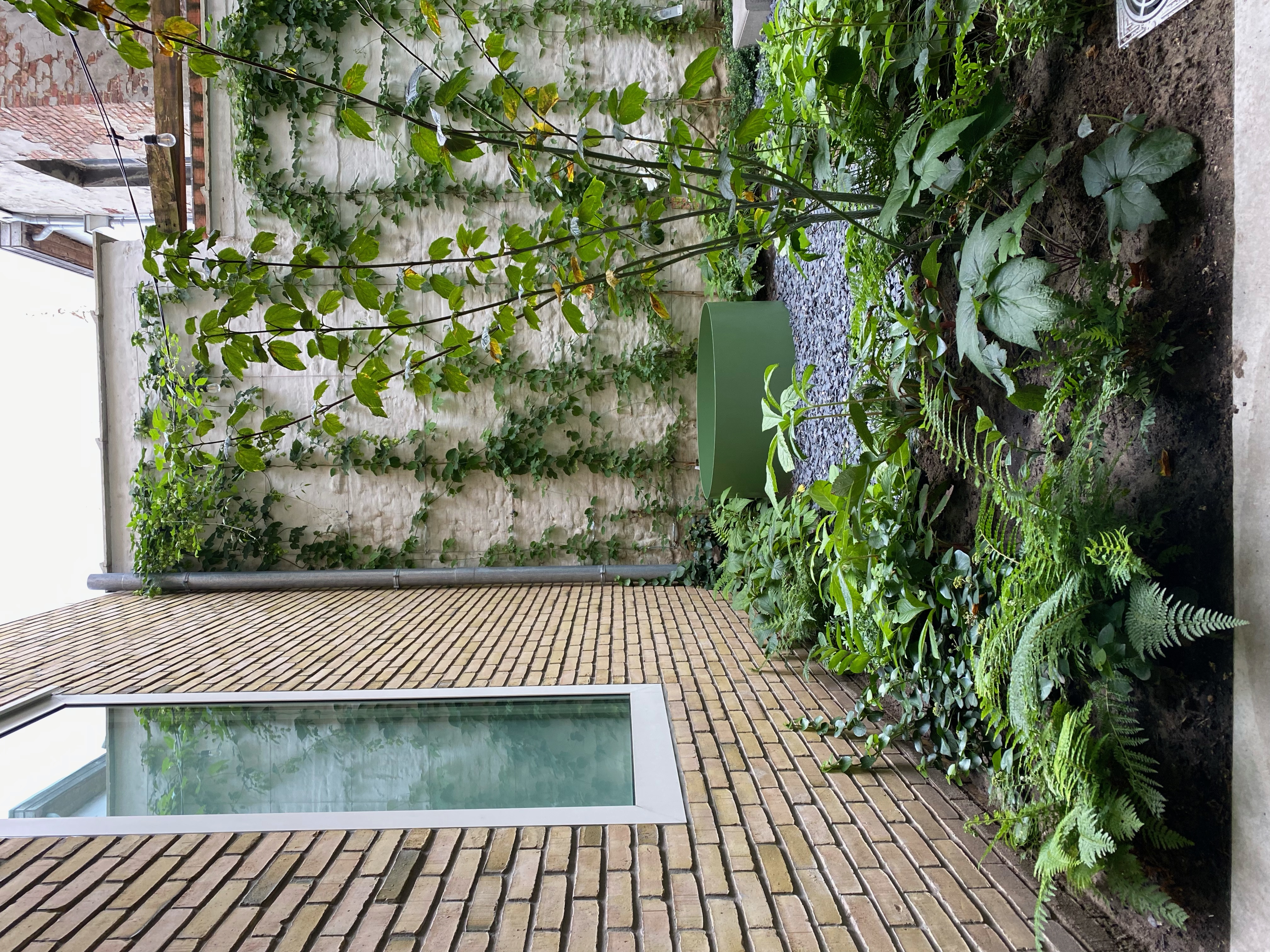 A mix of evergreen and deciduous perennials between a pathway of broken slate will lead the way to the staircase. Different climbers cover the back wall and if all goes well, a Clematis vitalba will follow the stairs and guide you all the way up to the front door.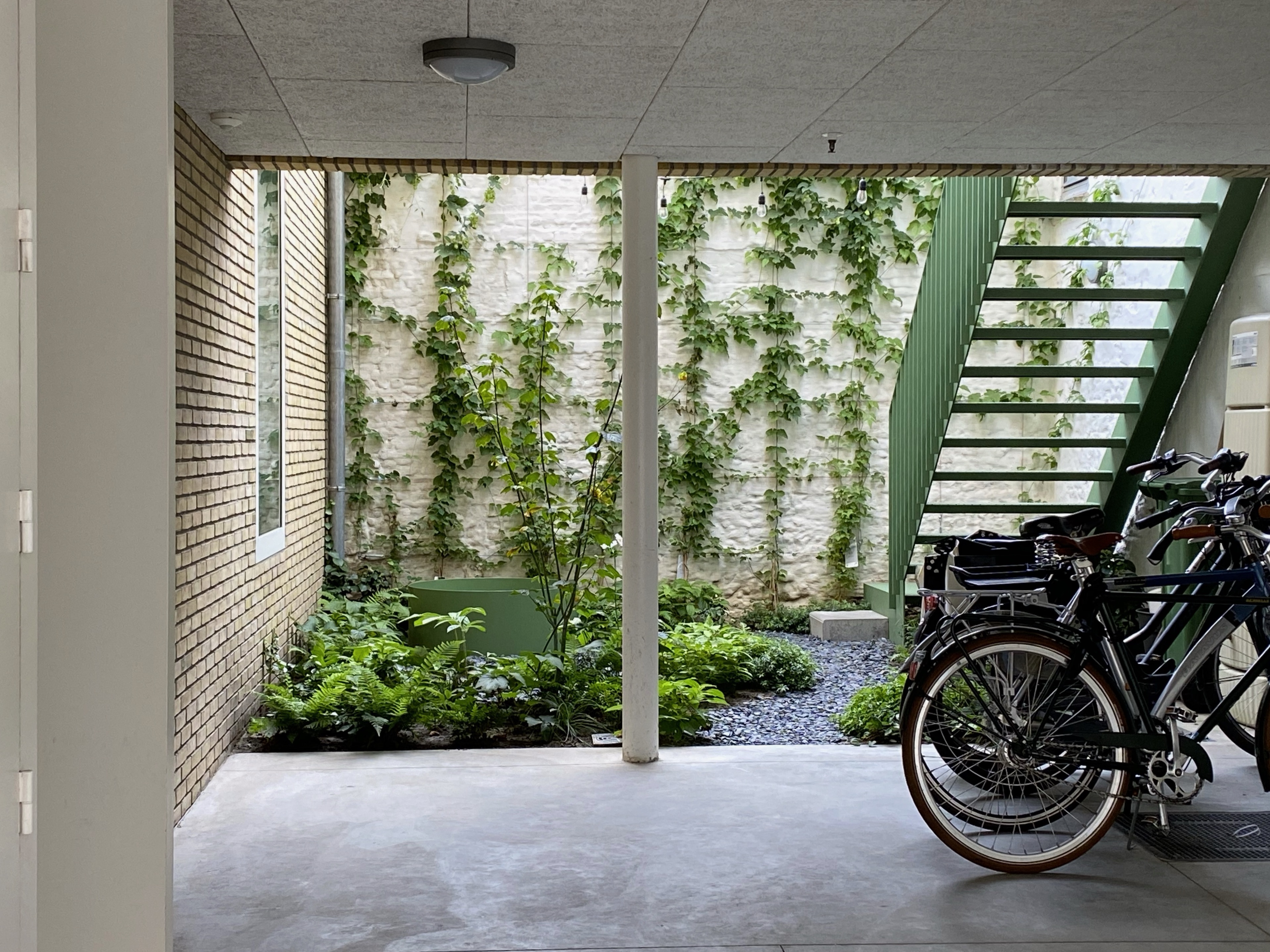 Before situation: