projects


FIG TREE GARDEN
60m2
south facing
2100 Deurne

2014-ongoing


This is our own garden.

We have been renovating this former bed shop for the past 8 years. The garden used to be a few meters of overgrown shrubs, climbers and 2 huge conifers followed by a small dilapidated warehouse with a concrete floor. Whilst waiting on some permits to start the renovation inside, we started demolishing the warehouse and 2/3 of the concrete floor. Over the following years the garden was mostly a storage place for construction materials and waste. I tried to incorporate some plants each year to create somewhat of a garden feeling (wishful thinking, i know). The garden has looked many different ways but one constant was the fig tree. Inhereted from my parents garden where it did not fruit, we planted it 1 year after buying the house. Since then it gives fruit twice a year and is the key feature in our garden.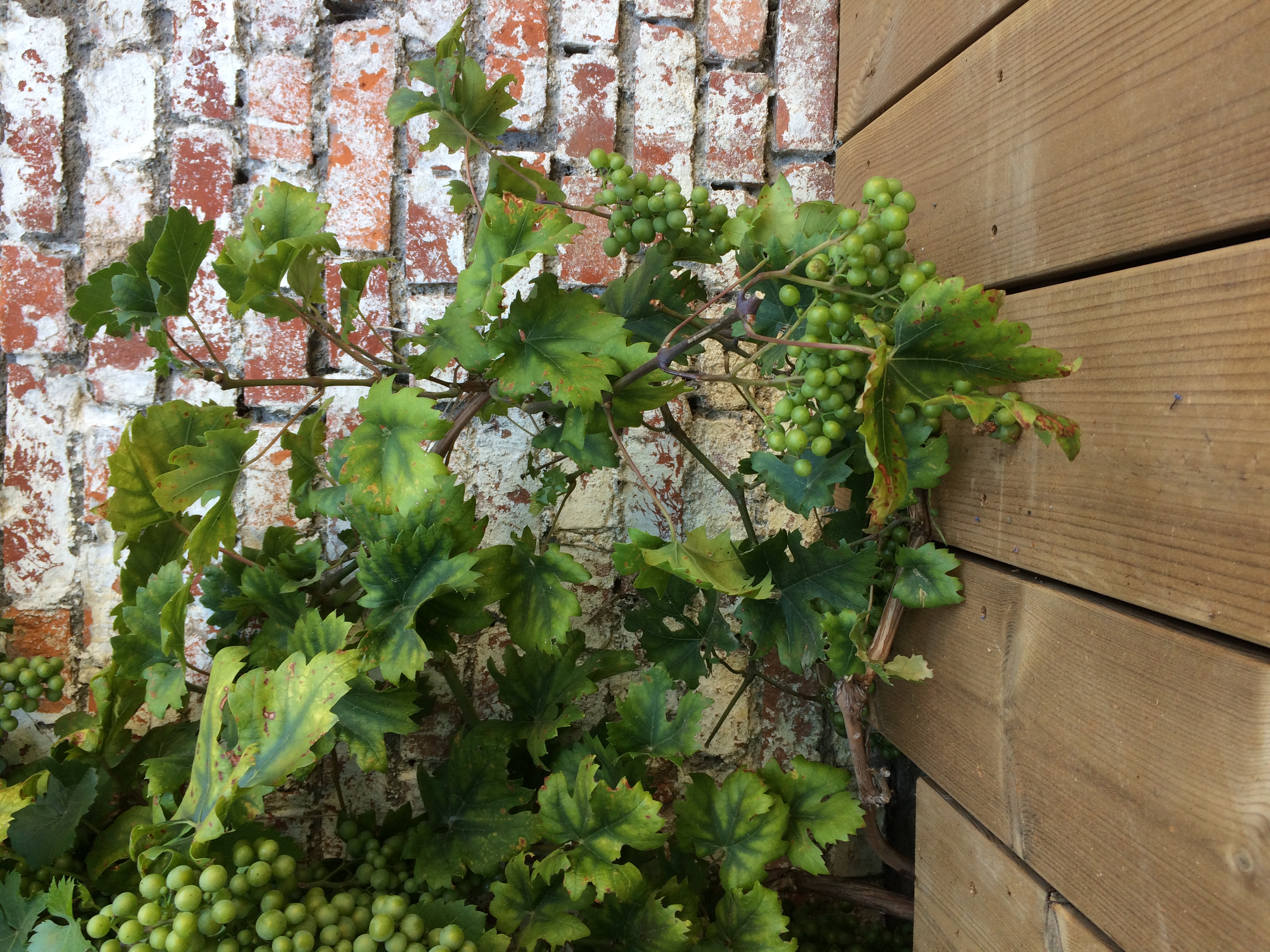 In 2020 we built a 2-level deck in Thermowood pine. Not only because of the height difference between the garden and the ground floor but also to catch the last rays of sunshine at the end of the day. On both sides recesses were made for a mixed hedge and some grape vines: greenery all the way up to the house. Last winter we planted an Amelanchier lamarkii at the back of the garden to provide shade during summer, for privacy from neighbours in the back and to connect the 2 trees of each our neighbour next door.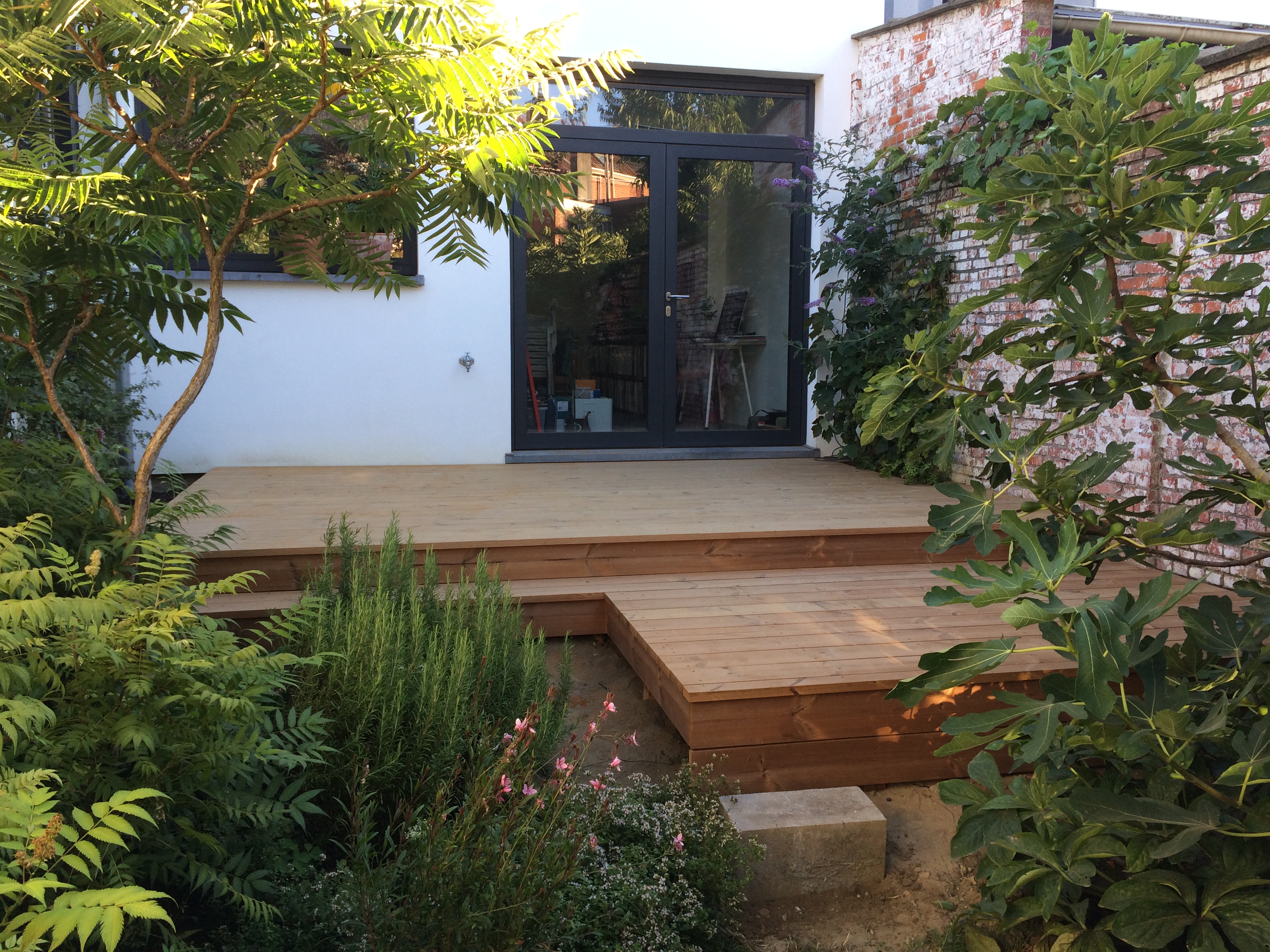 In 2021 we added a mix of native, edible and cultivated perennials and shrubs. The goal is to create a wild atmosphere in an urban surrounding. A place for pollinators and birds but where we can also pick berries and cut chives for our summer salad.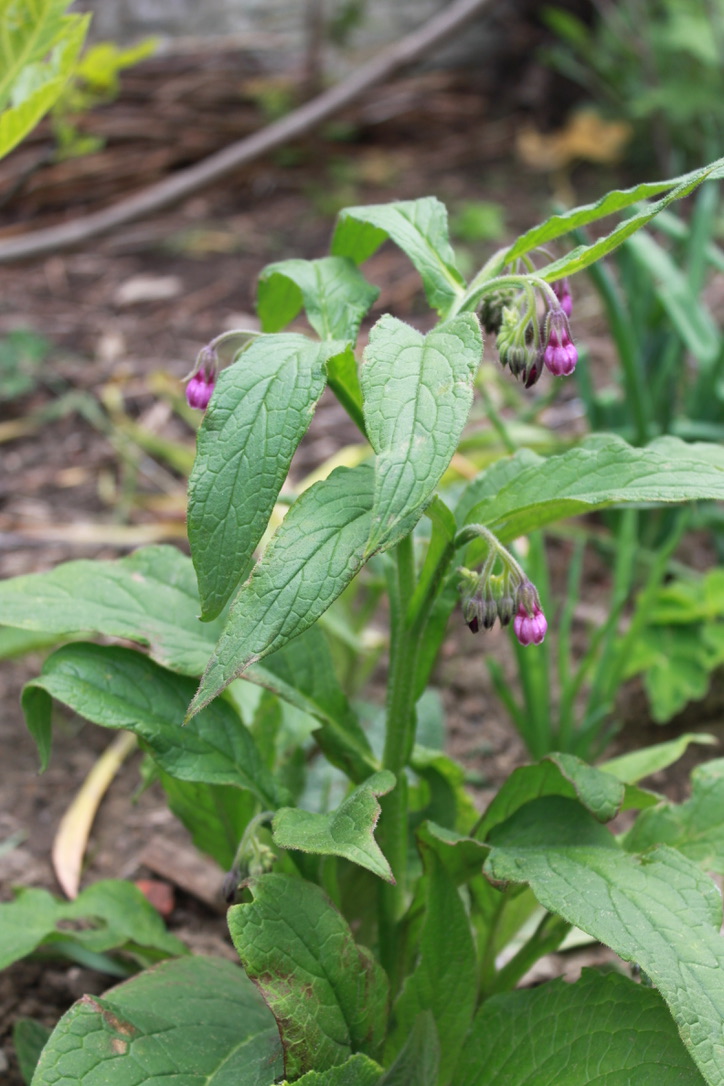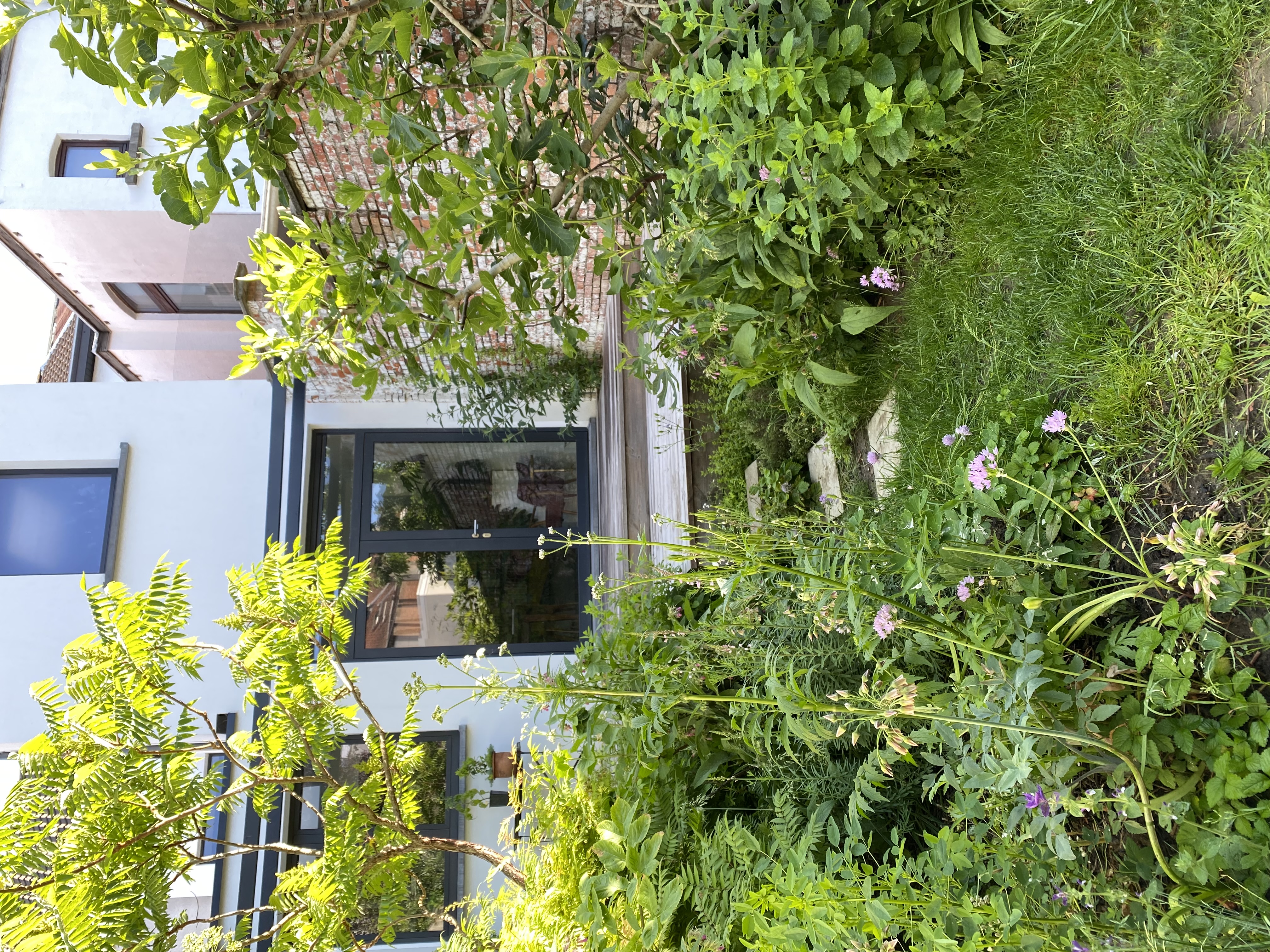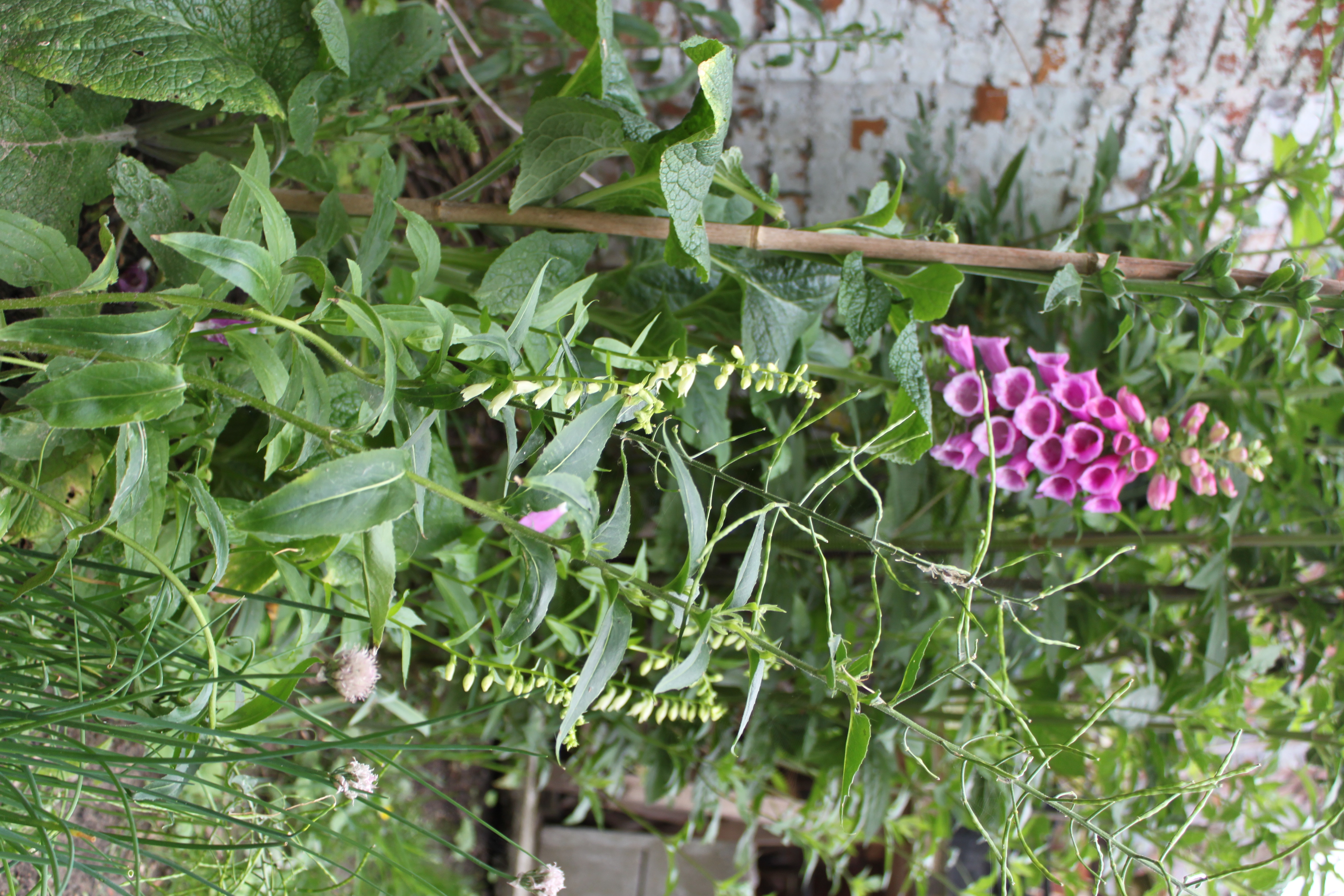 Ever since the garden was constructed, lots of insects, bees, hoverflies, butterflies and birds have found their way to the garden. Even a great spotted woodpecker came to visit the feeding shelf!
Our garden from 2014-2020: