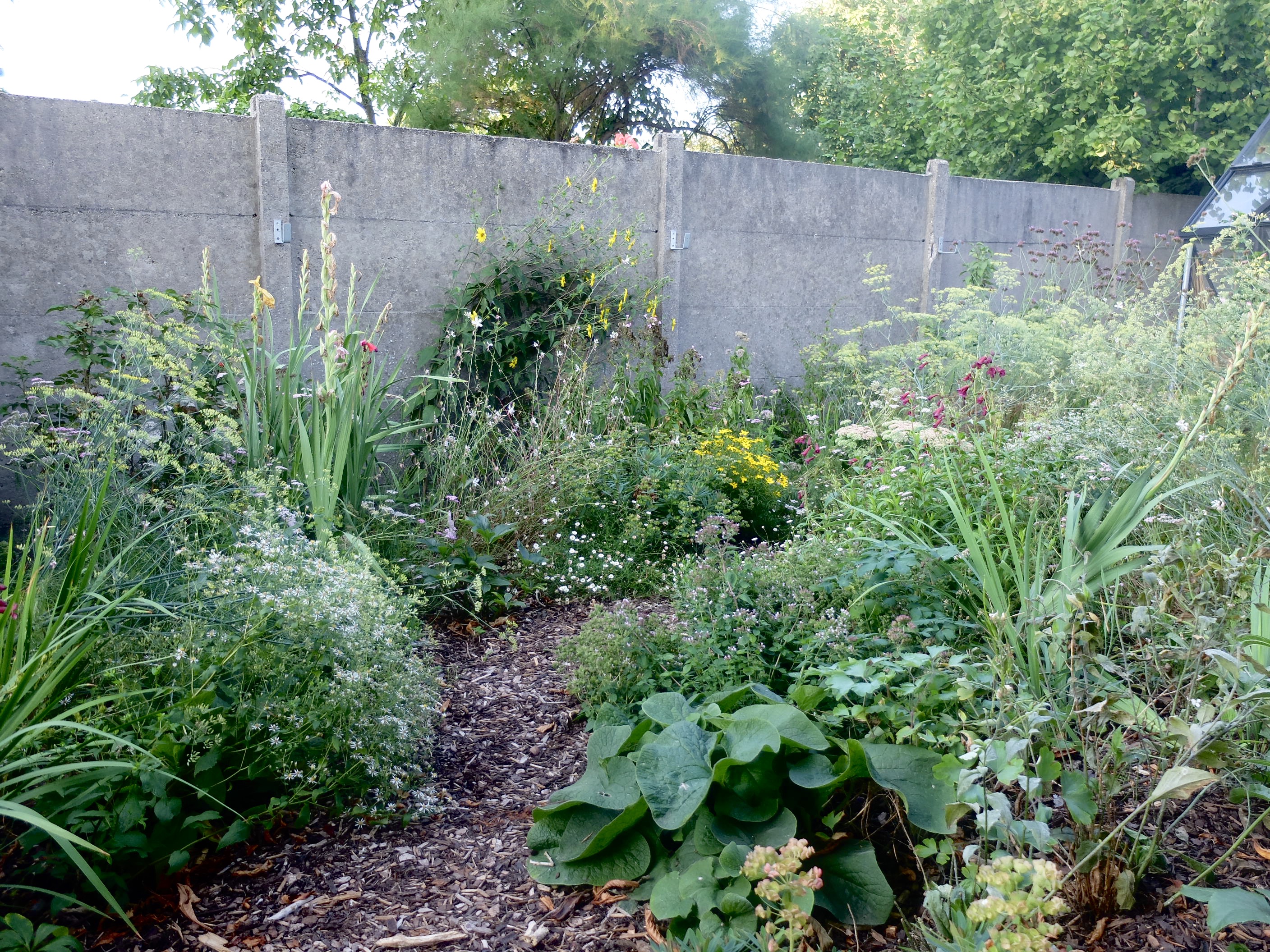 projects
WILD IN THE CITY
135m2
east facing
2110 Wijnegem

hardscape: nd tuinwerken + whoosah tuinen





This garden already had a great vibe: lush and vibrant with pops of color. Definitely something to carry on throughout the new design. The brief was to create a garden to wander through and to have a seat in the shade to enjoy the garden and relax. I'm thinking wild looking planting with lots of color, native plants and attracting as many insects and birds as possible.


The long and narrow garden was divided into 3 parts, each with a different atmosphere. The front part ofthe garden is functional: the existing lawn was renewed (for all the future parties and bbq's) and a clay pavered path guided by the wall of climbers to the new garden shed was added. Crocus in the grass heralds the upcoming spring at the end of February.
A small step, finished with custom made black steel edging, takes you to the second part of the garden. Here the plot is staggered and the garden becomes wider. This was used to provide a new, spacious garden shed in thermowood. As a result, the presence of the garden shed is limited from the house. Over time, a climbing rose will make the shed's presence even less noticeable.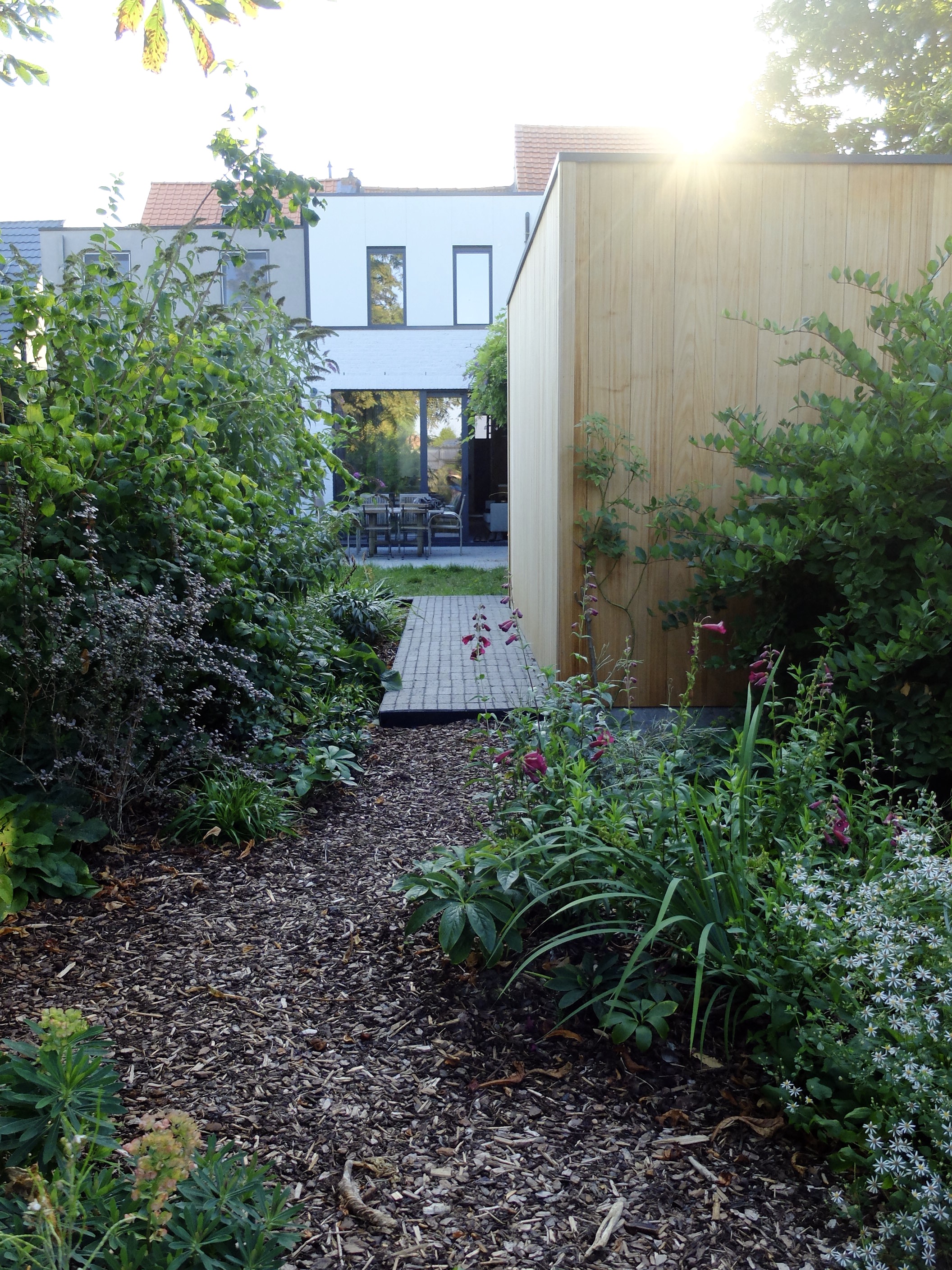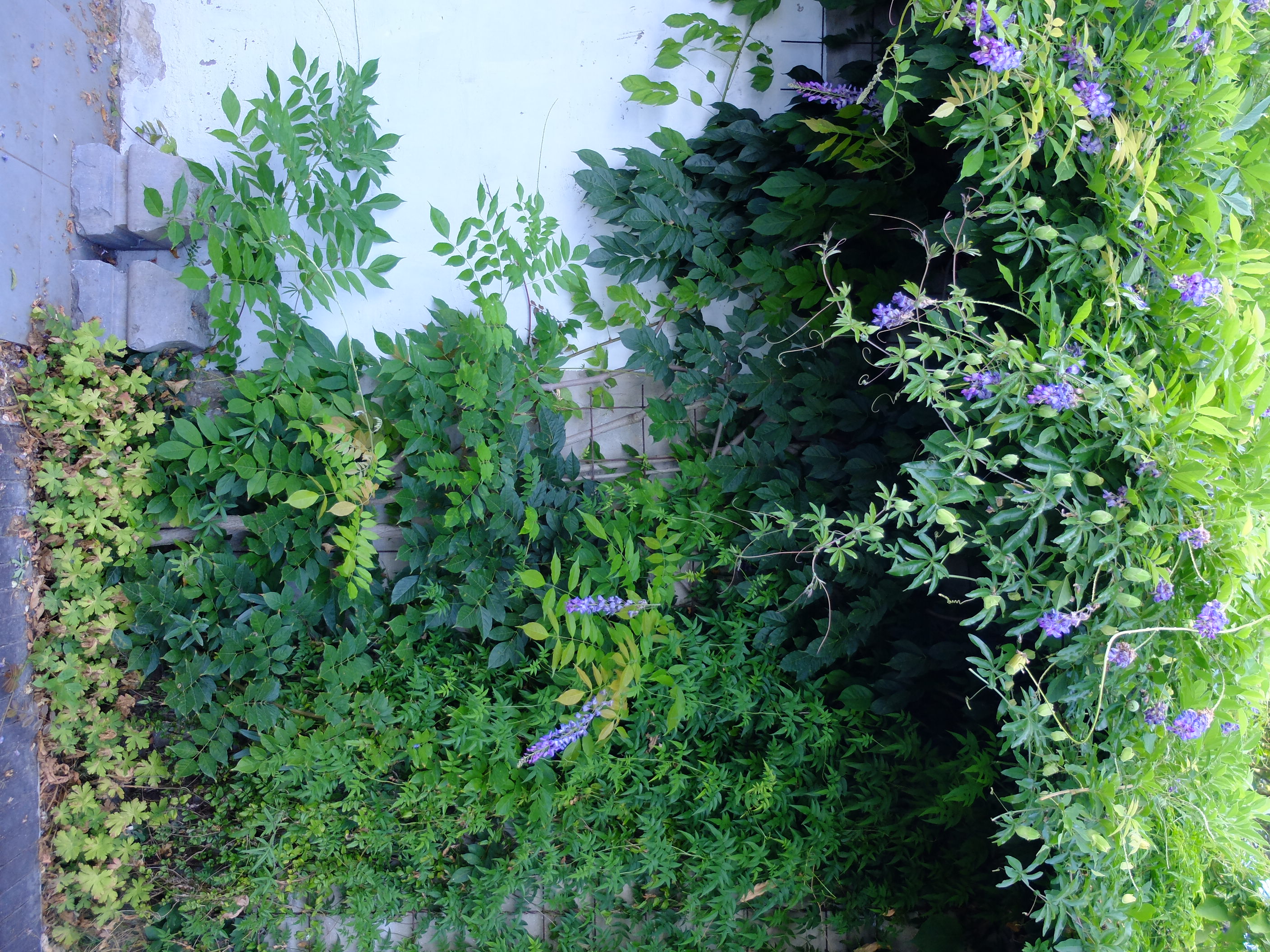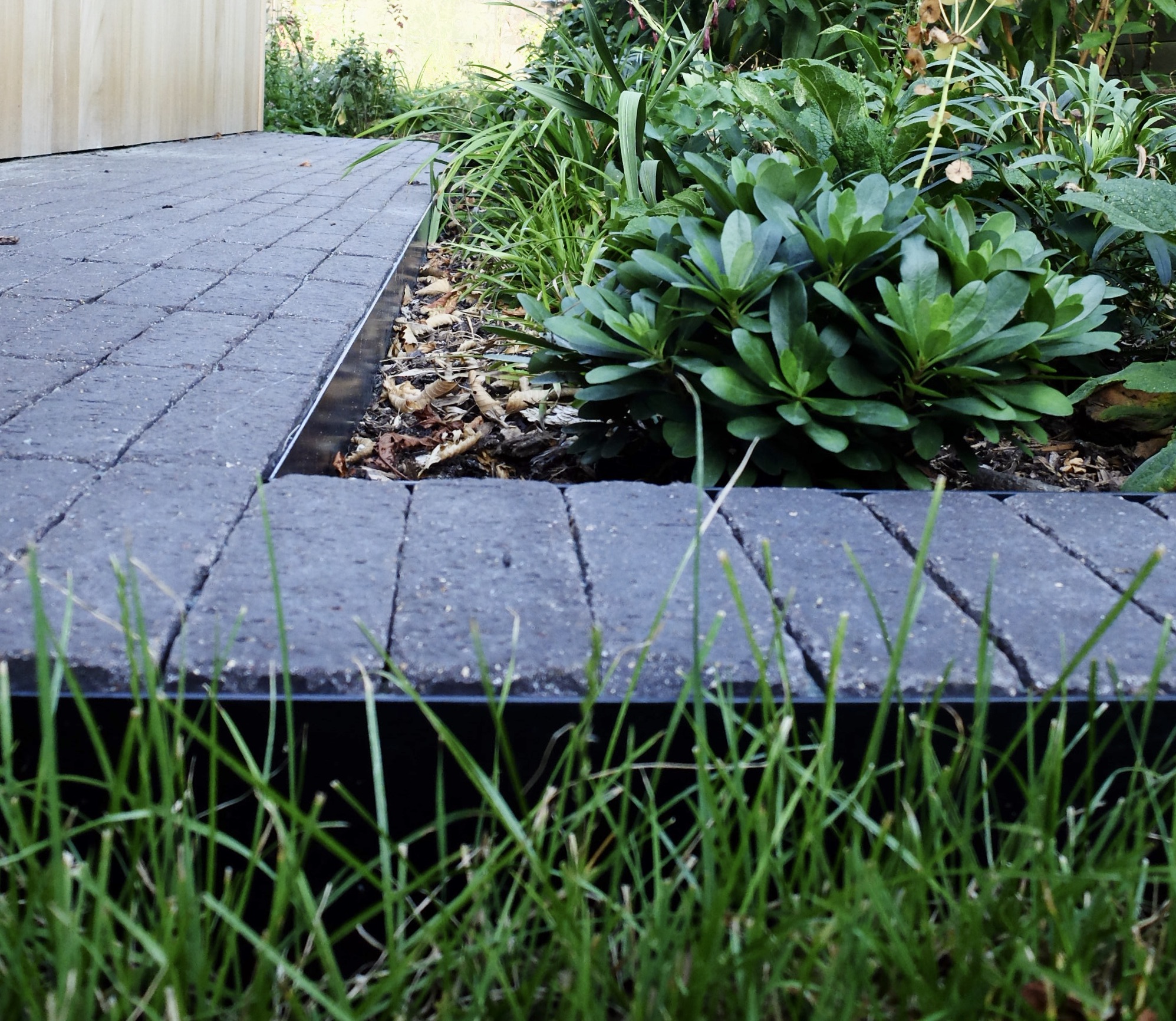 A path in clay pavers along the garden shed and flanked by high butterfly bushes with a varied evergreen undergrowth, leads the eye to the third and last part of the garden.
When you enter the last part of the garden you are greeted by a burst of color. The garden is bustling with life. A mix of colorful plants bloom from early spring well into autumn. An informal path in wood chips takes you to the conservatory at the back of the garden. A sitting area in the shade was to enjoy the buzzing bees.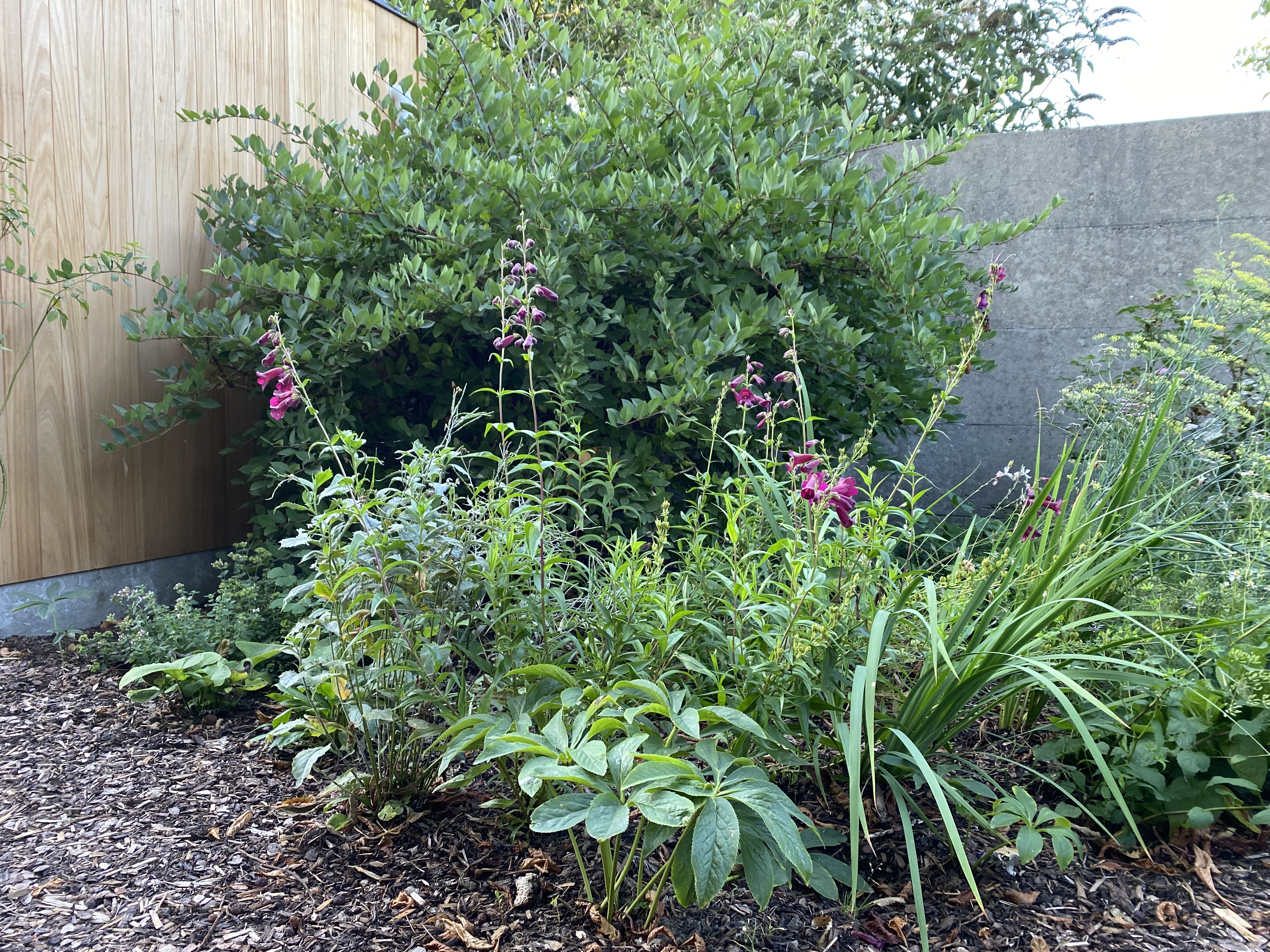 Evergreen plants surround the greenhouse. A place where you don't need to be but don't want any weeds.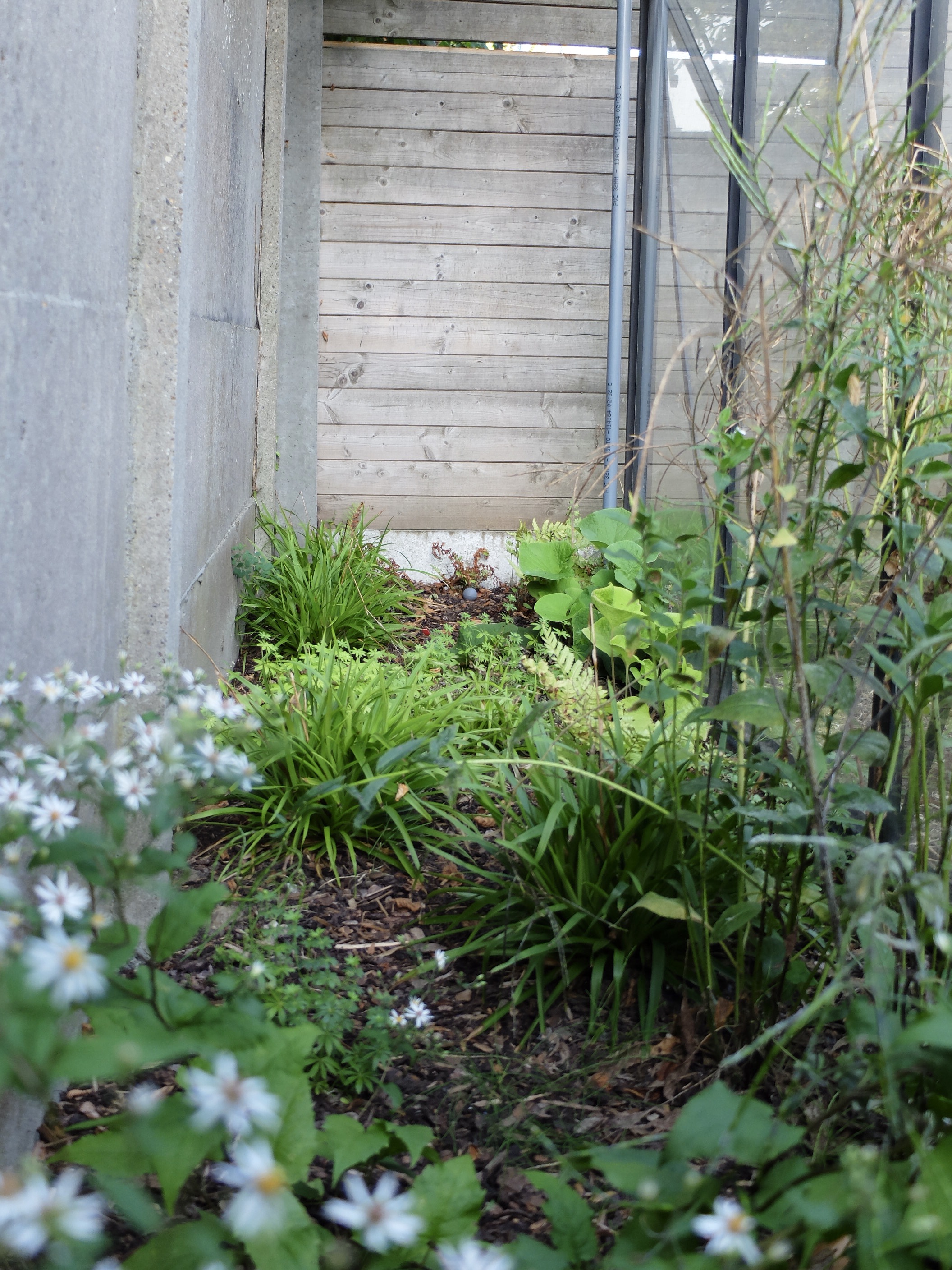 The fact that a garden is always in motion is particularly clear in this 'wild, mature garden'. No season is the same here; you are always surprised and amazed by nature that takes its own course.



Client pics of the progress: