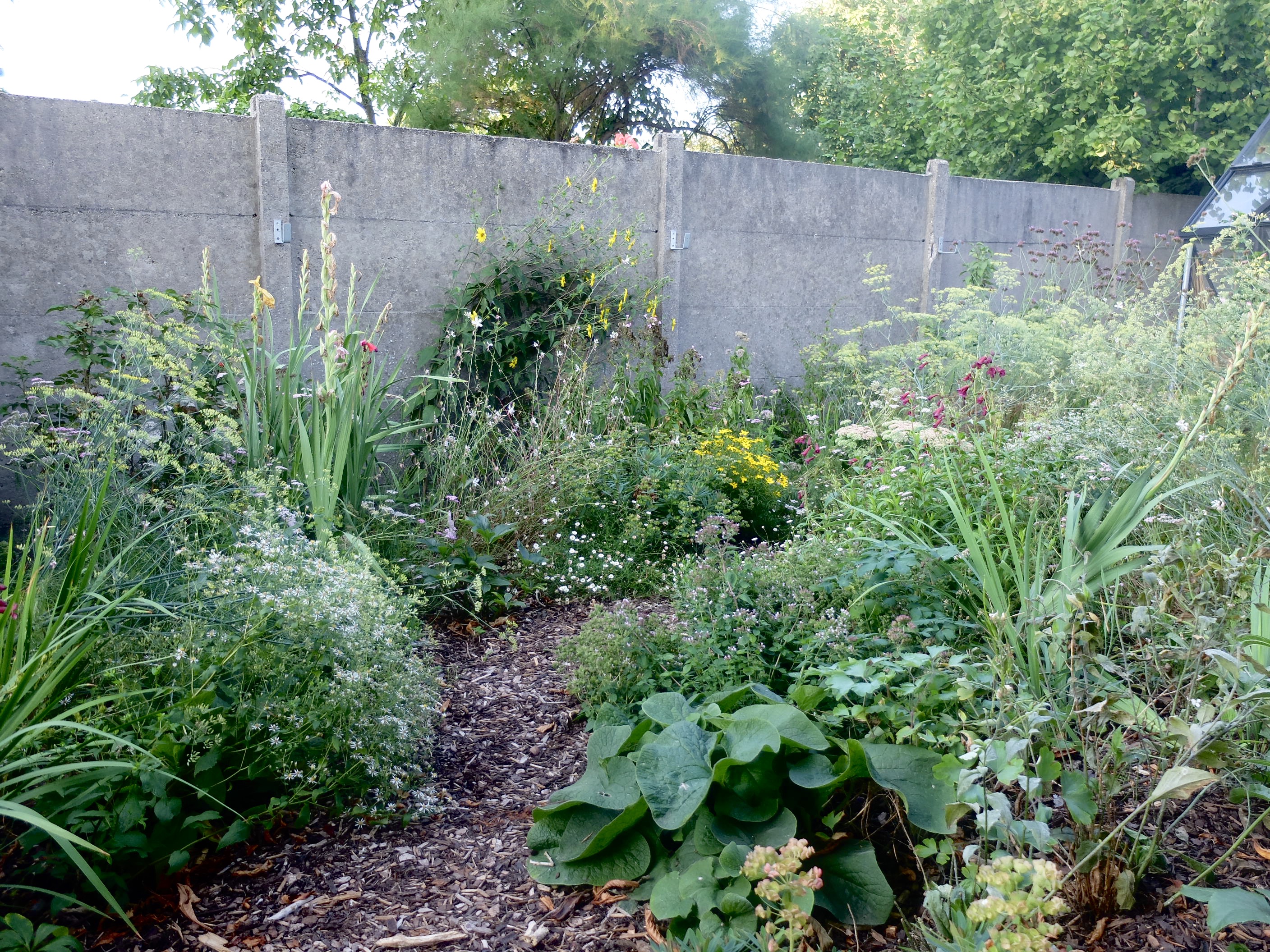 projects
WILD IN THE CITY
135m2
east facing
2110 Wijnegem

hardscape: nd tuinwerken + whoosah tuinen





This garden already had a great vibe: lush and vibrant with pops of color. Definitely something to carry on throughout the new design. The brief was to create a garden to wander through and to have a seat in the shade to enjoy the garden and relax. I'm thinking wild looking planting with lots of color, native plants and attracting as many insects and birds as possible.

The front part of the garden is functional: the existing lawn could stay (for all the furtur parties and bbq's) and a clay pavered path guided by the wall of climbers to the new garden shed was added.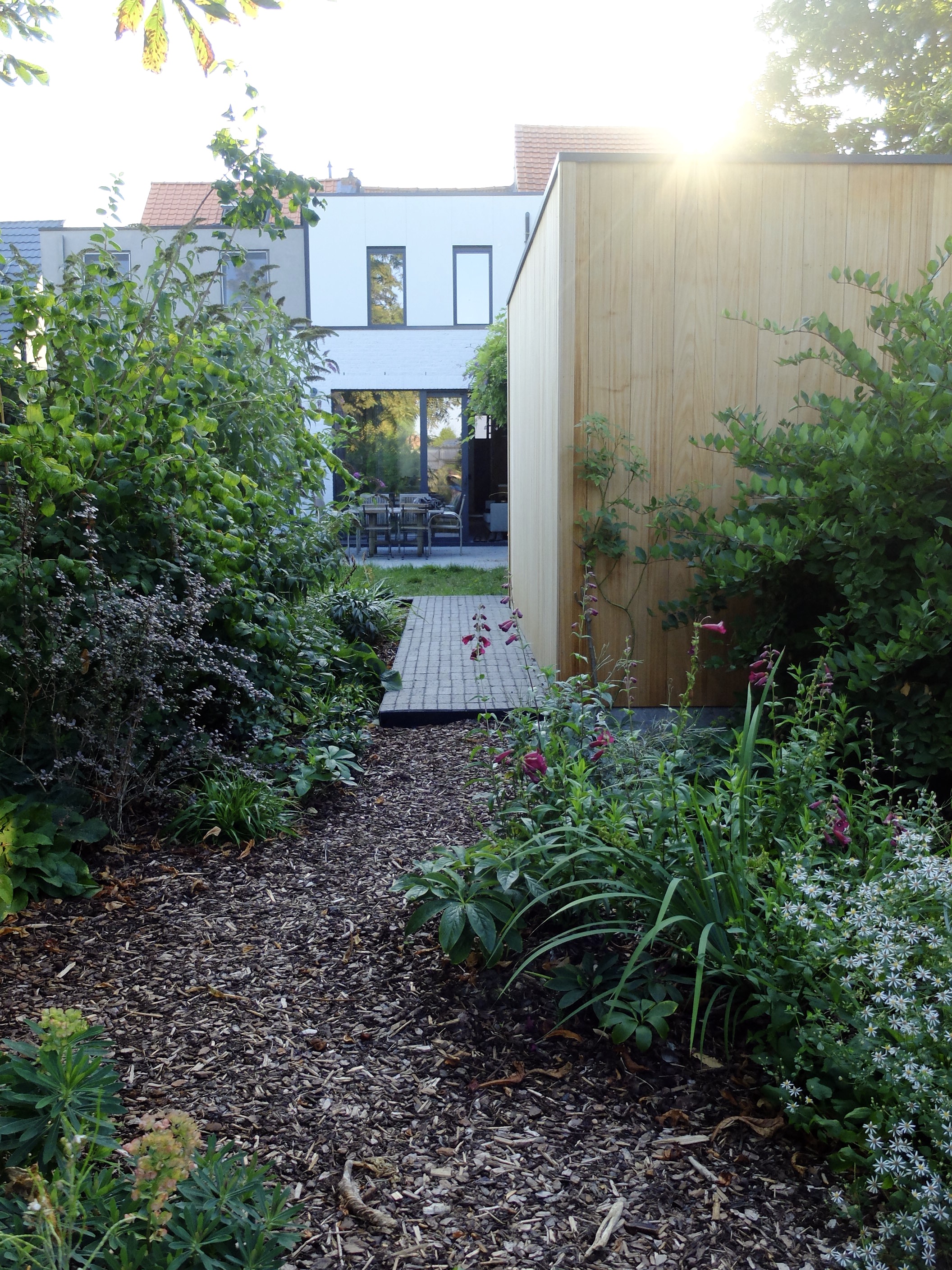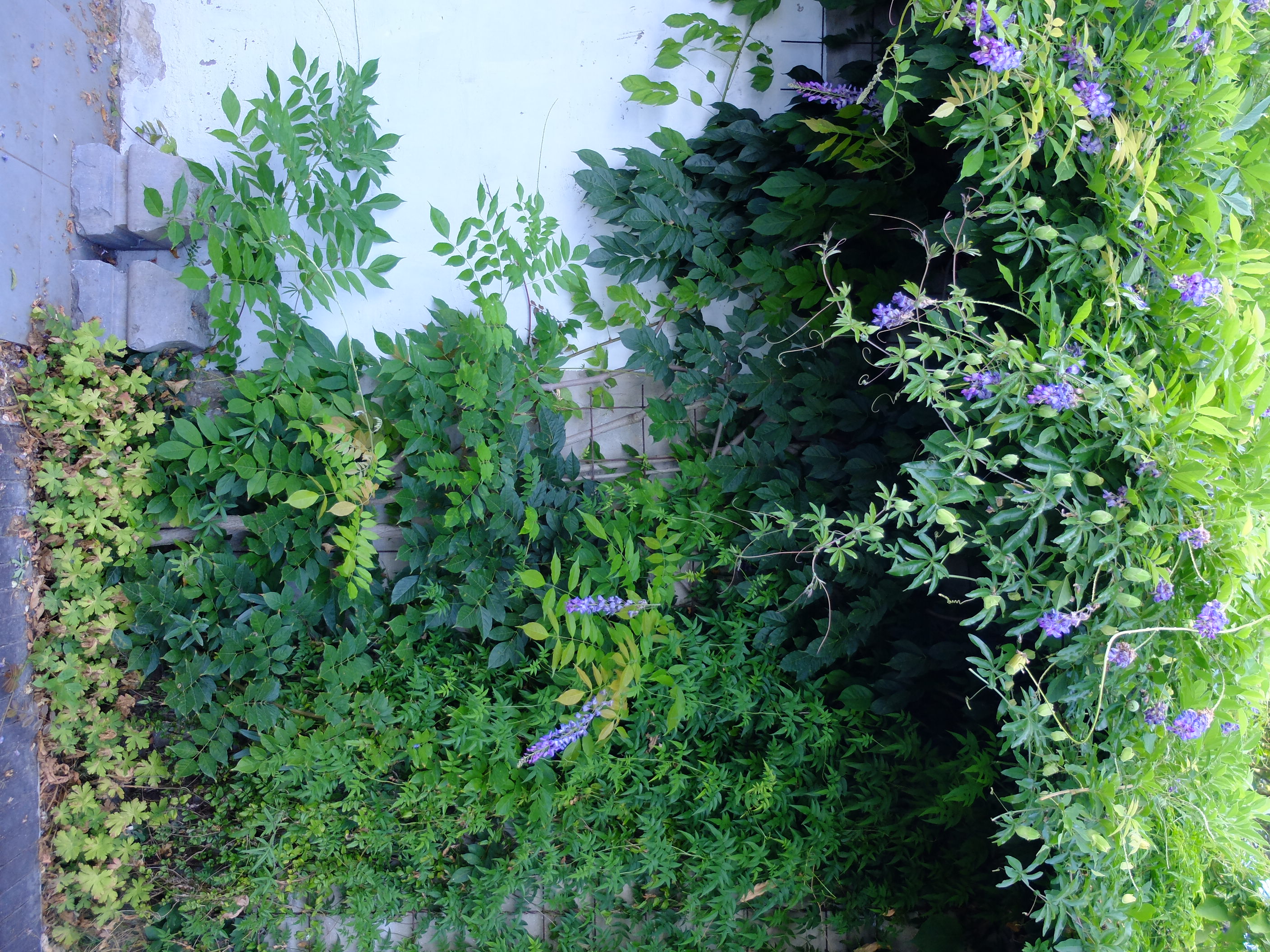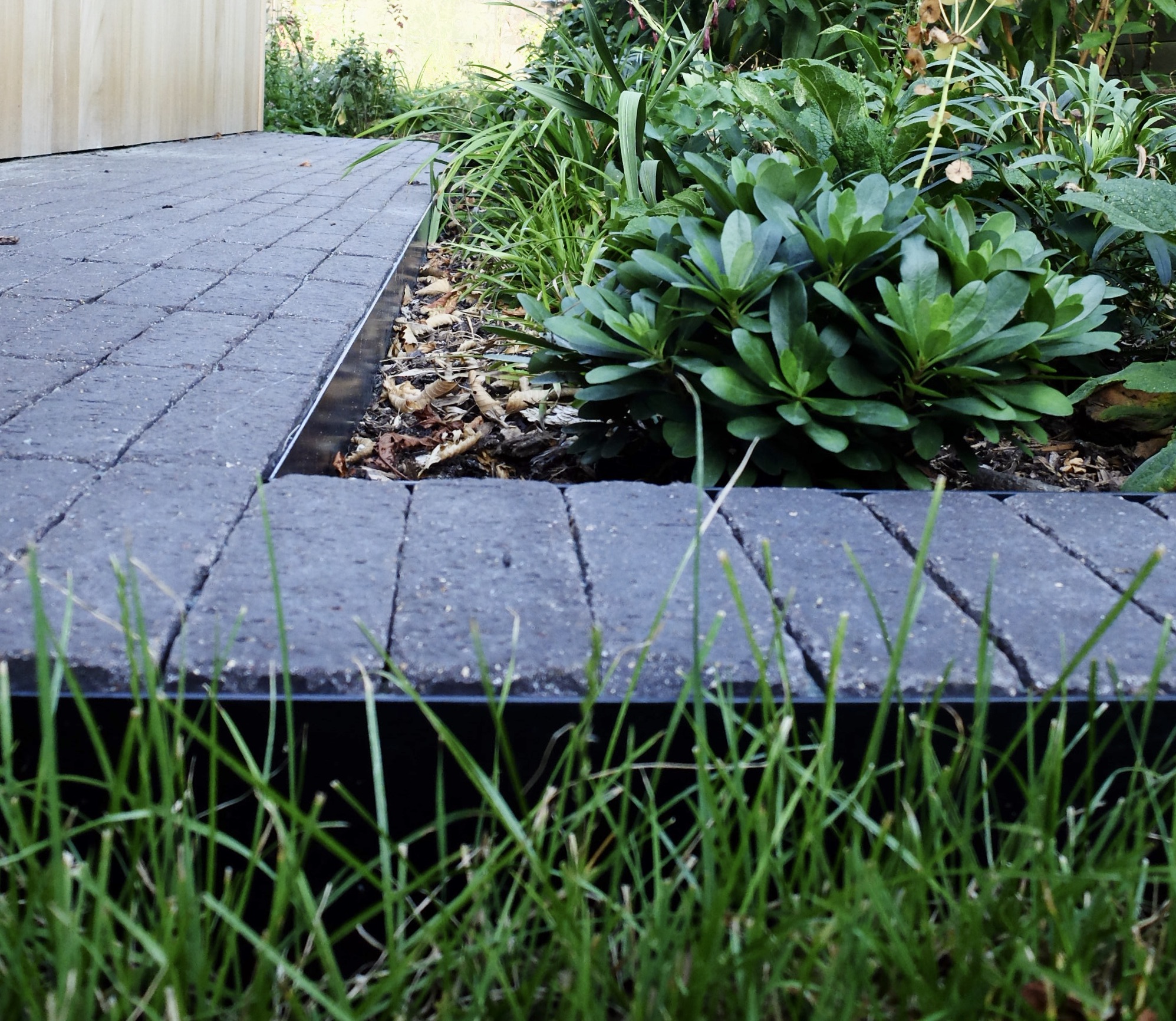 A small step, finished with custom made black steel edging, takes you to the second part of the garden. The modern garden shed partially blocks the view to the back, just enough to be intrigued. In time a rambler rose will soften the presence of the shed.
When you enter the last part of the garden, a variety of color greets you. The garden is buzzing with life. Just like I imagined. Because this part used to be a vegetable patch so high on nutrients. And it tells... Some plants grew abnormally fast, making them fall over. This will get better over time.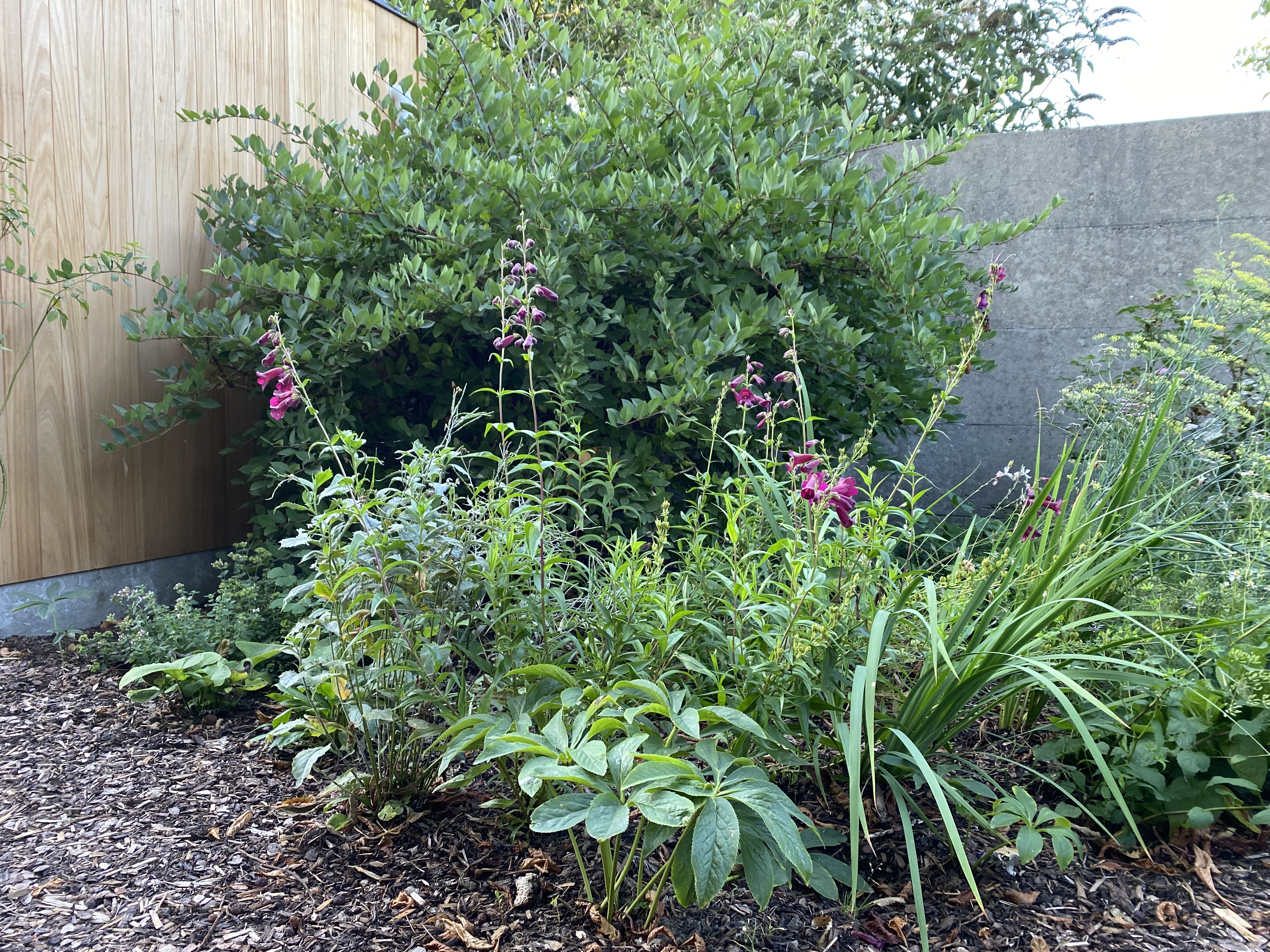 Evergreen plants surround the greenhouse. A place where you don't need to be but don't want any weeds.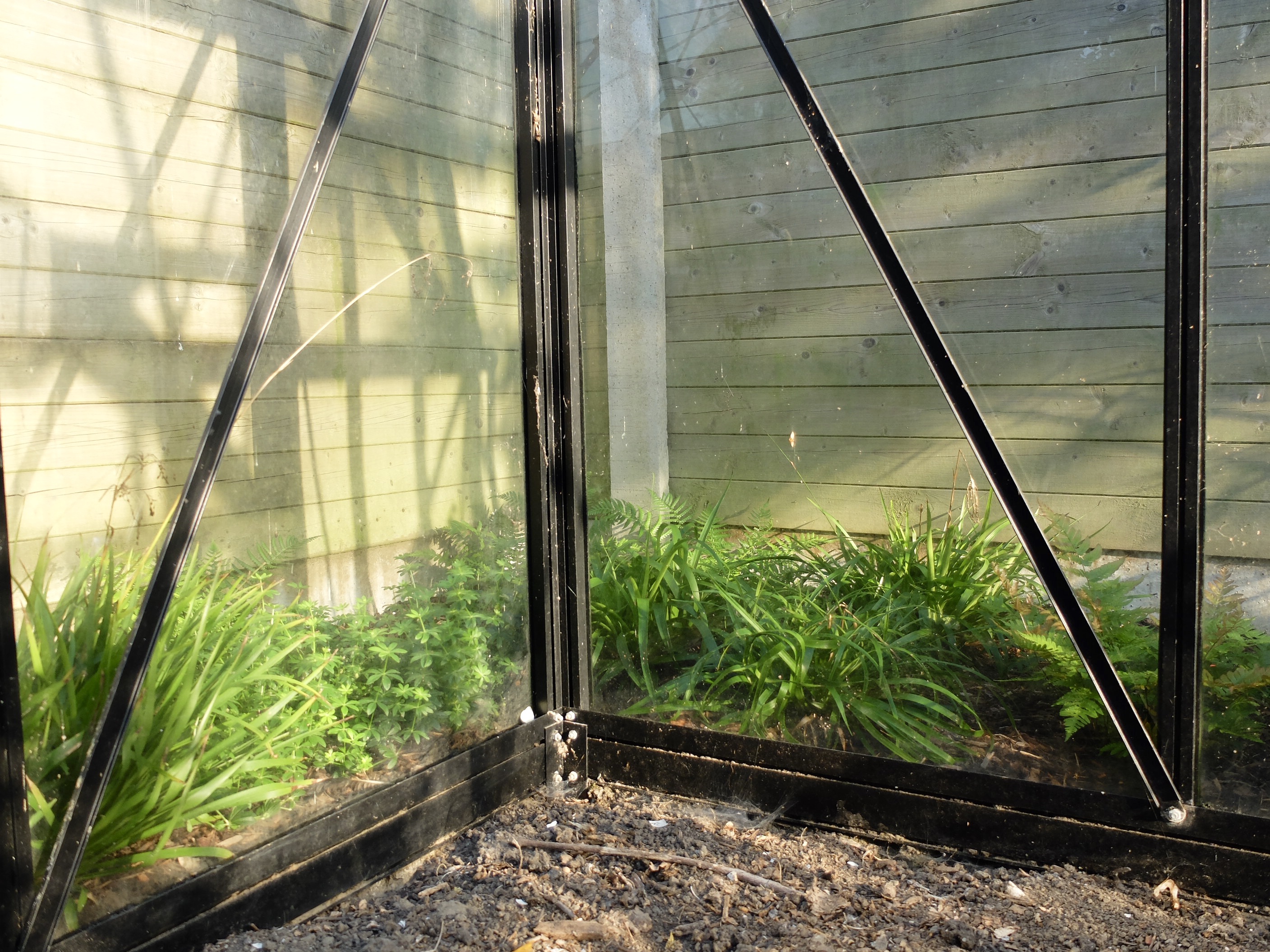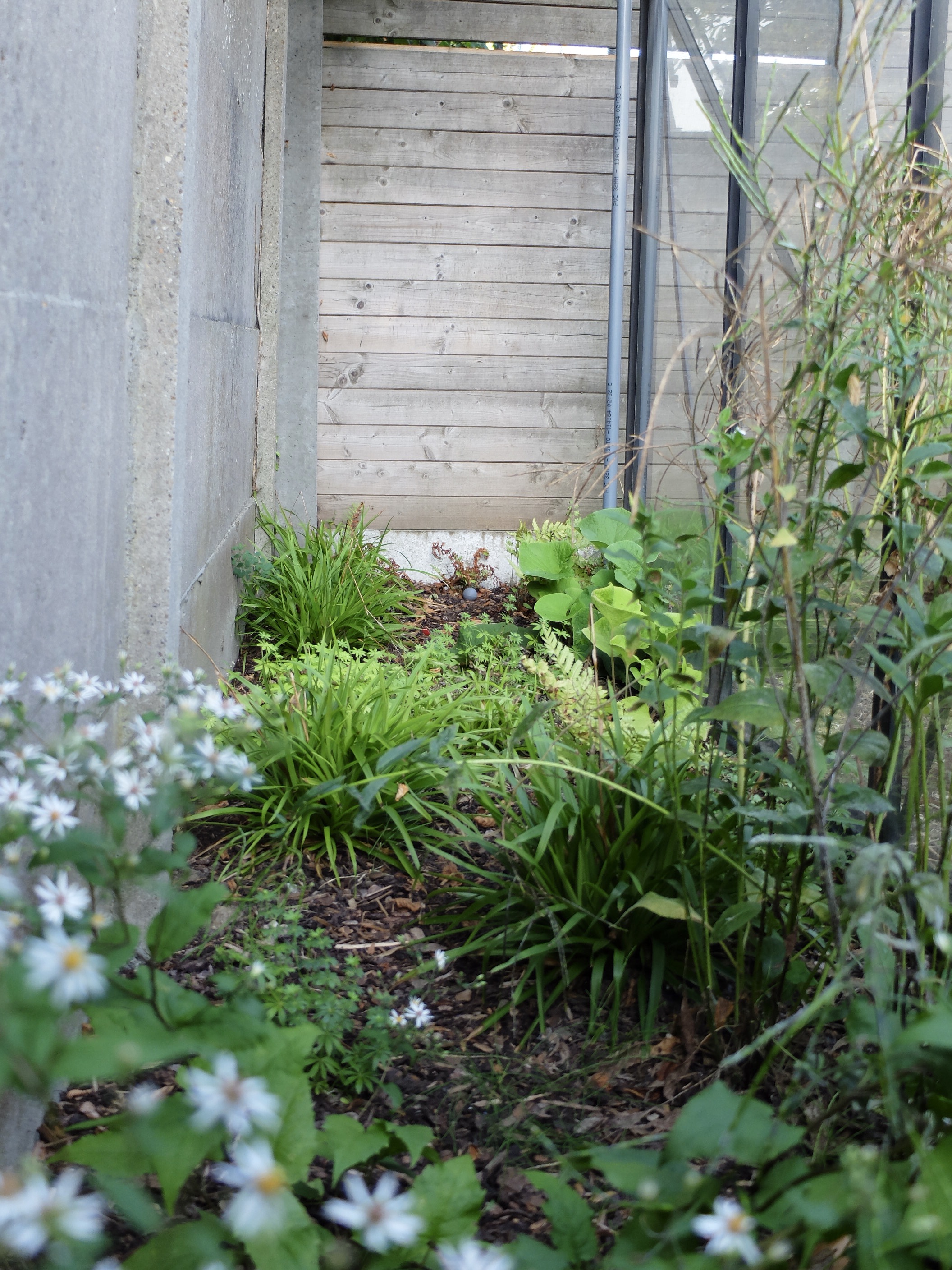 Client pics of the progress: